MARADO
Marado series는 비교적 좁은 공간에서 편리하게 사용할 수 있는 실험실 환경에 최적화된 미생물 배양기입니다
실험실 환경에 따른 다양한 제품 형태
최적 교반 특성 파악
편리한 샘플링
다양한 조작 인터페이스 (HMI, C#)
맞춤형 임펠러 제작 및 가스 추가 구성
직관적이며, 사용하기 쉬운 인터페이스
용존산소 제어 (교반, 가스, 다양한 첨가제)
편리한 데이터 수집과 경향성 그래프 표시
개별 MFC(Mass flow controller)를 이용한 가스 유량 조절
가스 혼합 시스템 (Air, CO2, N2, O2)
MARADO Series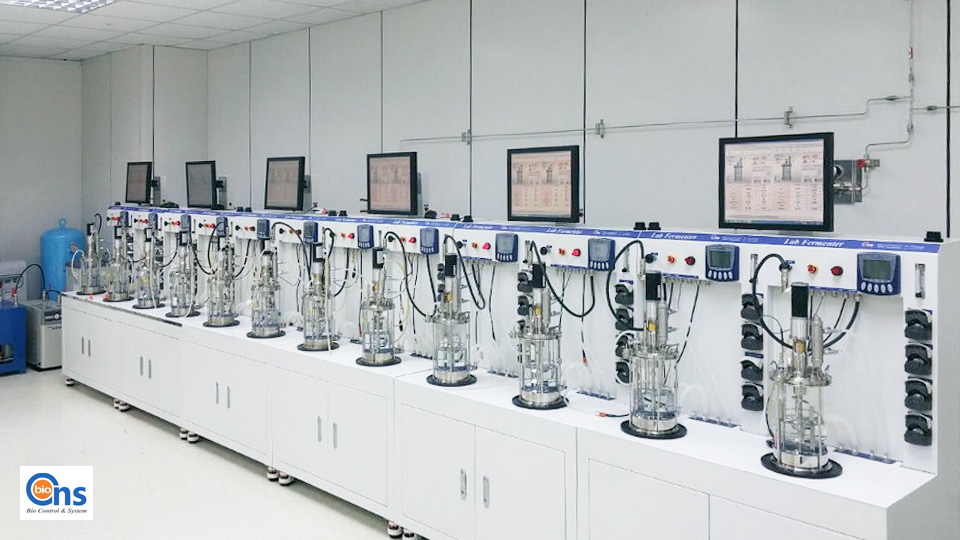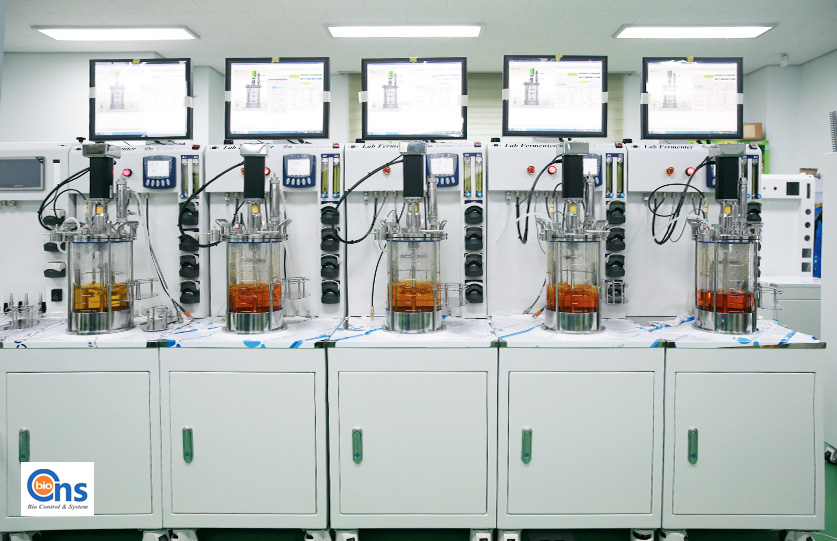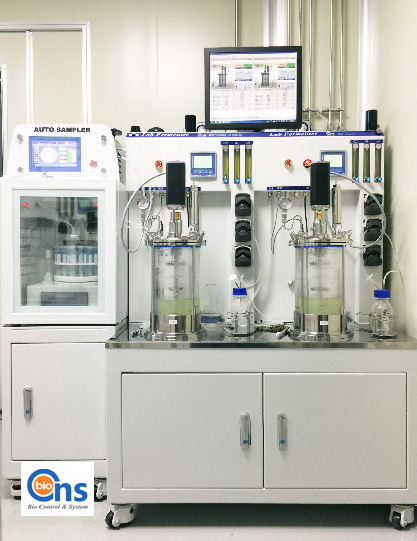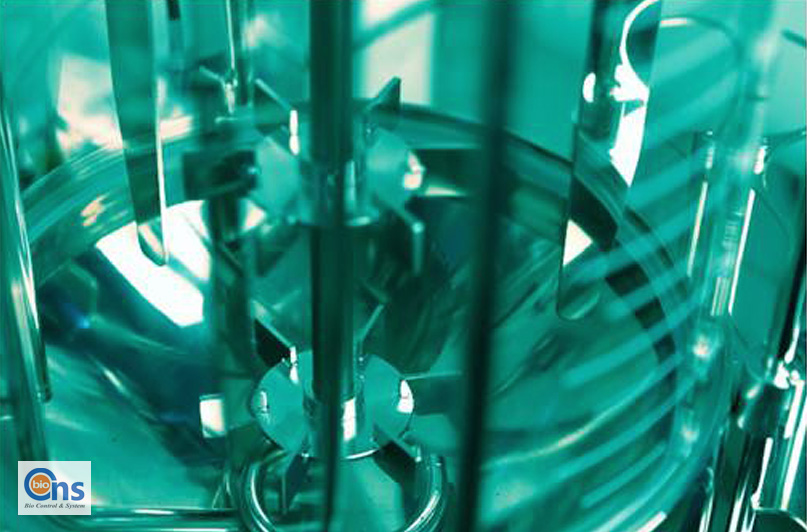 다양한 미생물 및 세포 배양에 최적화된 설계로 배양 효율을 높일 수 있도록 반영해 드립니다.
배양 Method 개발을 통한 고농도 세포배양이 가능하도록 제작된 실험실용 미생물 배양기입니다.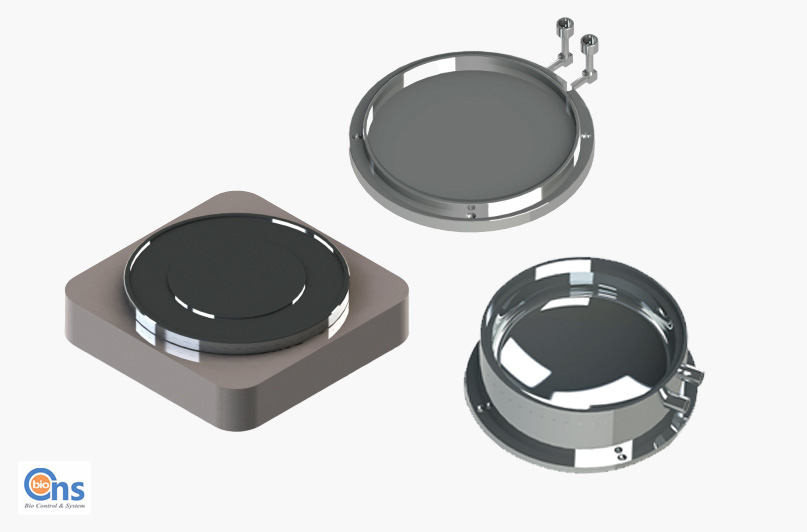 Vessel은 간접 열교환이 가능한 구조로 설계되어 안정적인 온도 제어가 가능하고,
대량 생산 단계의 전환이 용이하도록 Pilot, Plant Vessel과 동일한 형상으로 제작되었습니다.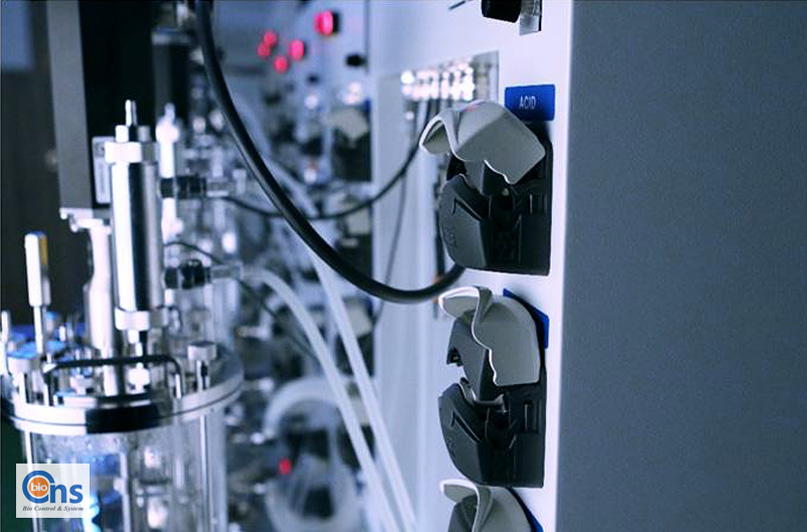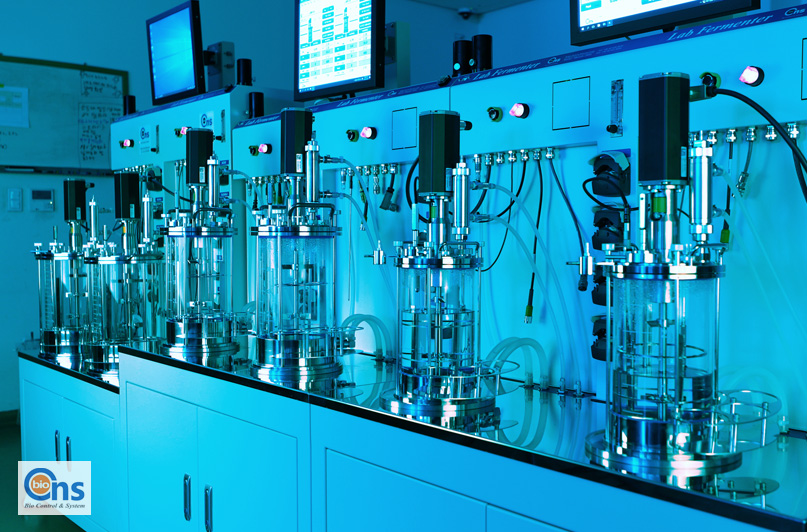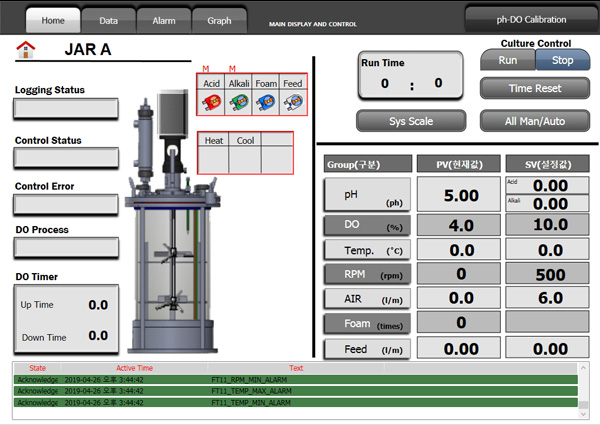 단일 제어 화면에서 쉽고 간편한 운전 조작
SV값 설정 및 PV값 확인 용이
실시간 실험 데이터 축적 및 확인
One touch 배양 시작 및 정지
다양한 소프트웨어 개발로 인한 기능 삽입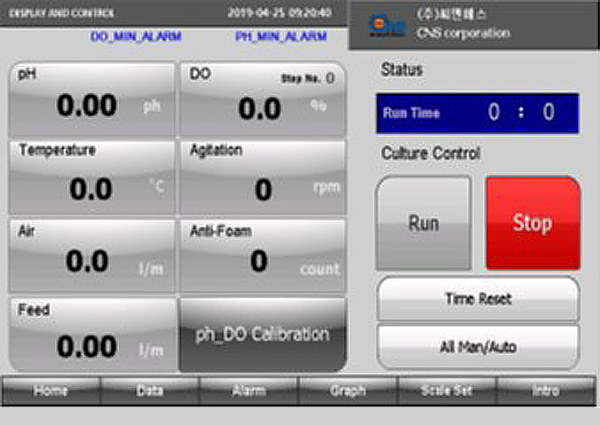 개별 Unit 설정 제어창 운영
Setting 변경 및 조건 설정
배양 Data Excel 출력 가능
사용자 로그인 방식을 통한 보안강화

사용자 요구사항에 따른 기능 추가
Specification
Specification
MARADO-Single
MARADO-Double
Vessel type
Standard : Bowl type 1 ea
Standard : Bowl type 2 ea
Software
HMI (PC & X panel-Touch screen)
HMI (PC & X Panel-Touch screen)
Foot print
W 500 x D 650 x H 1450/800
W 1000 x D 650 x H 1800/1150
Vesse name / working volume
1 L / 0.9 L, 3 L / 2.1 L, 5 L / 3.5 L, 7 L / 4.9 L, 10 L / 7 L
Agitation Speed
50 - 1, 200 RPM
Impeller Type
Standard : Rushton (changeable)
Operating Temperature
4 - 80 ℃
Vessel material
Borosilicate glass, Stainless-steel 316 L
Adjustable port
pH, DO, Thermo well, Baffl e, Foam, Inoculation, Sampling, Feeding
Exhaust Condenser
Stainless-steel exhaust condenser, Mounted on the head plate
pH Electrode
One gel pH electrode with digital display in 0.01 increments
pH Range & Control
0 - 14 pH, via PID control, Cascade to pumps, Gases and external loops
DO Sensor
One polarographic DO sensor with digital in 0.1% increments
DO range & Control
0 - 100 %, via PID control, Cascade to agitation, Gases, Pumps and external loops
Foam Sensor
One foam sensor with digital display in 1 increments
Pumps
3 built-in, Assignable, Peristaltic pumps are standard, 25 RPM speed duty cycle
PV/SV Setting
pH, DO, Temperature, RPM, Air, Feeding
Control & setting
PID control & on-off setting
Aeration
Ring sparger is provided with 0.2 μm disposable fi lter
Avaliable options
Vessel : Double jacket type vessel
Impeller : 3 Blade pitched paddle, 4 Blade pitched paddle, propeller, etc.
Touch Screen : PC type
Sparger : Mesh sparger
Continuius stirred tank reactor
Air-life loop bioreactor
Load cell control
---
※ 본 사양 및 이미지들은 고객의 이해를 돕기 위한 것으로 일부 사양은 구매품에 적용되지 않을 수 있습니다.